Velebit Mountain Tulove Grede
The Nature Park Velebit is quite different from the rest of the massif, it has some of the finest exhibits of karst. Especially Tulove Grede (1120m) is one of most beautiful examples, and it can easily be said, one of most beautiful and recognizable peaks of Velbit and trademark of this area.
Tulove grede is one of the most scenic parts of the Velebit mountain and, if you ever took the highway from the coast inland, it is the formation just above the Sveti Rock tunnel entrance.
Winnetou
Throughout the 1960's (1963-1968), the legendary movies about the adventures of the Apache chief Winnetou, based on Karl May's novels, were filmed at the Tulove Grede was one of the key locations in Croatia. The Nature Park Velebit (Tulove grede ridge, Prezid pass) was one of the famous film set destinations.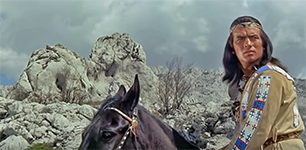 On the other side Velebit was one of the harshest battlefields of the war in the 90s, and tombstones of many men keep reminding us, about these worst and very dark times of this decade in Croatian history. A high number of landmines was removed in that area already, so one can take a hiking tour, but still, only walk on the official signed paths through the mountains.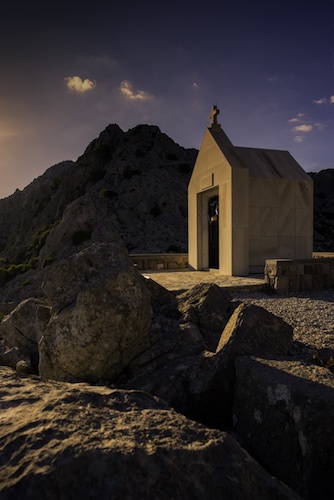 The Road
A 41 km long road passing the beautiful Tulove Grede was built to shorten the traveling time between the center of the monarchy (Vienna) and, the regional capital of Dalmatia, the county Zadar. This very demanding task was trusted to Josip Kajetan Knežić of Petrinja, who was a major with the Austrian army and a self-taught engineer.
Werbung
From 1825 to October 1832 he led the construction of a road across Velebit with a pass through Mali Alan, which significantly shortened the route, and Dalmatia finally gained a more modern connection with the northern Croatian regions. The road was the first modern road junction of northern and southern Croatia. It was built because the existing roads were poor and traffic was extremely difficult. The newly annexed southern Croatian lands, recently annexed by the Venetian Republic, were joined via this road. Due to the advancement of road construction methods through almost impossible conditions, the road was called the 'Master Road'.
Till the 5.68 kilometer Sveti Rock tunnel was in operation in the year 2005, this road was used by an uncounted number of people since 1832, to cross over the Velebit Mountains.
To see beautiful Velebit with your own Lens, book your tailor made photo tour Croatia with me.
Stay fascinated,
Yours Sandra Sachsenhauser