The Thumsee, Bad Reichenhall, Bavaria
It was time again to enjoy my summer holidays together with my two dogs Kaja, Aurie and my husband. We decided to travel to the mountains in Bad Reichenhall, Thumsee and, as usual, I have my camera with me. The weather was fantastic and the food so yummi… but later more.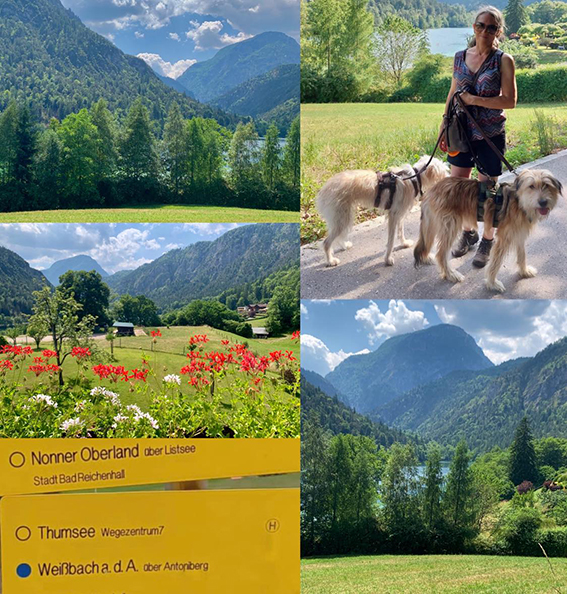 The Thumsee
The view from our balkony with the horses, the mountains and the lake was so peacefull and good for body and soul.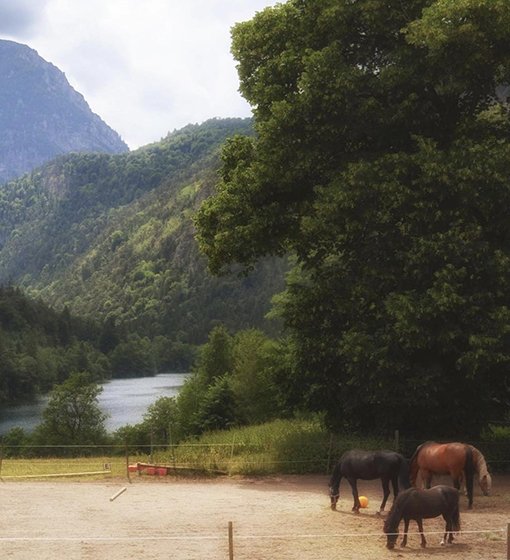 The Thumsee is located in a landscape conservation area west of the Alpine town of Bad Reichenhall. It is around 1 km long and around 400 m wide. Its deepest point is 21 m below the water surface. The crystal-clear mountain lake reaches a pleasant water temperature in midsummer and is one of the most popular bathing lakes in Bavaria.
Surrounded by the mountain peaks of the Bavarian Prealps and the Berchtesgaden Alps, the blue-turquoise Lake Thumsee stretches out in a valley above the Alpine town of Bad Reichenhall. The dogs love the walk around the lake and the breaks at the two restaurants 'Zum Seewirt' and 'Alpengasthof Madelbauer'.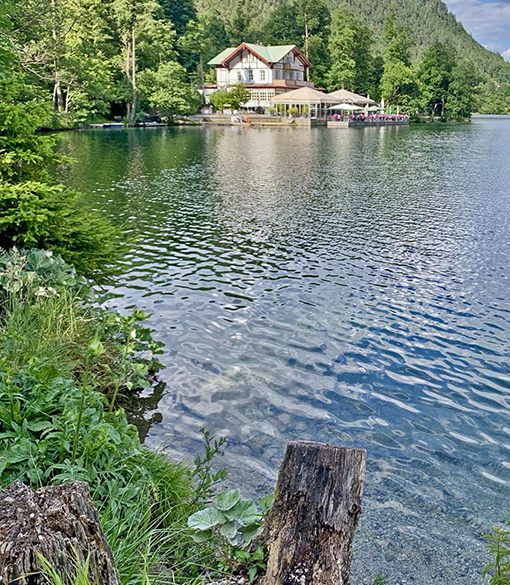 The Seewirt is located directly on the shore of Lake Thumsee. Its terrace extends directly to the water. The Austrian delicacies are very tasty and the view is fantastic. Dogs are welcome and have enough space.
Bad Reichenhall
Over hill and dale, uphill and downhill and through forest and meadows, the 5 km long hike to Bad Reichenhall was a great change at a pleasant 21 degrees. The dogs had fun and we realized that we were in better shape before.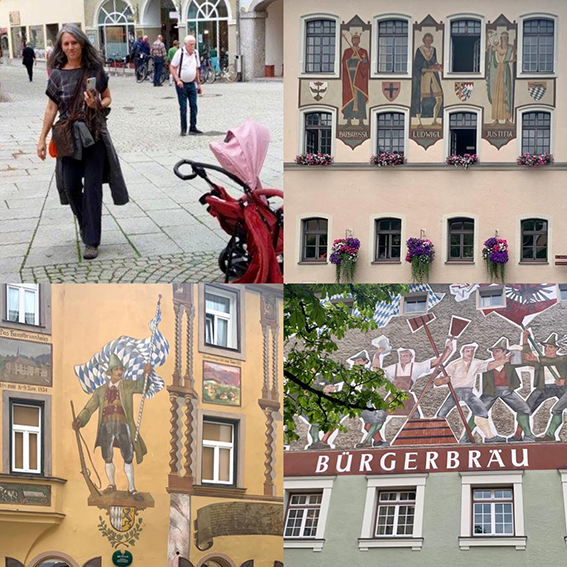 Our lunch break at the Bürgerbräu
According to the oldest existing document, beer has been brewed here since 1494. In 1901, August Röhm, the great-grandfather of today's brewery, Christoph Graschberger, acquired the brewery and gave it the name "BÜRGERBRÄU".
The beer is still brewed here by human hands, with all the senses and great personal commitment. The use of the best raw materials from the region, ideal brewing water from the depths of the Alps, and long maturing times have always been in line with the "Reichenhaller Purity Law" of 1493.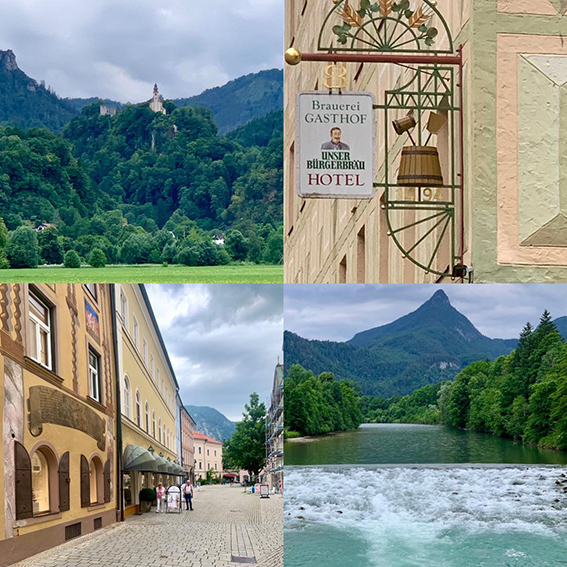 On our way back we choosed another route with a beautiful view of the ruins of Karlstein Castle and the picturesque Pankraz Church.
Stay inspired!
Sandra Sachsenhauser