The Fog Season – An unseen side of Dubai
In 2005 I moved to Dubai, one of the seven emirates of the United Arab Emirates, and lived there for 12 years. I worked there in various functions at the German International School. My career change 2012 led me to interesting tasks as a tour guide, artist and photographer. For this reason, I have created countless pictures of this fantastic place, which developed and changed rapidly during this time. A mind-blowing experience every year was the fog season. Thanks to a wonderful photographer community, I got the chance to enter the Cayan Tower and Princess Tower in Dubai Marina to witness this spectacle from above the clouds.  In 2017 I moved back to Europe, first to Croatia and now Germany.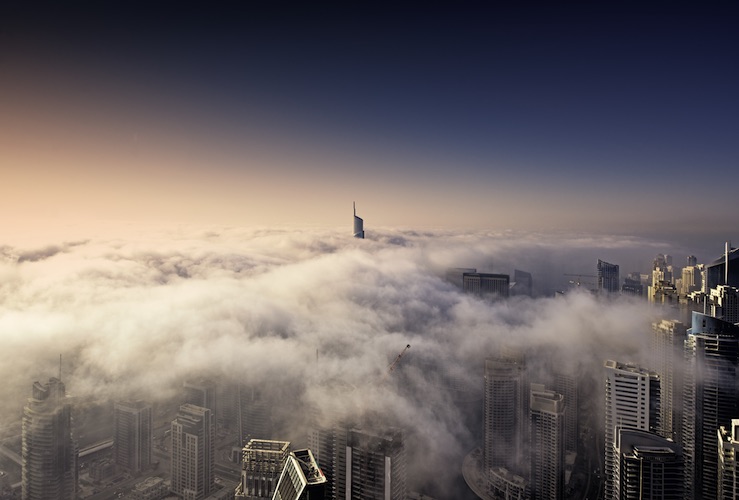 Dubai – A photographer's paradise
In a relatively short time, Dubai's skyscrapers have become icons – distinct markers of a futuristic air-conditioned metropolis in the middle of an otherwise arid desert. The Burj-Al Arab Hotel with its unique shape, the Burj Khalifa as the tallest building of the world, or City districts like Dubai Marina with its shiny skyscrapers in different shapes and colors, just to name a few.
And while the city continues to change drastically from month to month, with new skyscrapers seeming to grow from the ground overnight, the weather is actually quite homogeneous, with long days alternating between being either hot or exceptionally hot touching the 50 degrees on some days and endless blue skies.
But a few times per year – if you are in the right place at the right time and luck is on your side – you might get to see this futuristic metropolis become a city in the clouds, as a seasonal, thick fog rolls in and envelopes Dubai.
About 7-10 times per year, photographers and residents get to enjoy a truly surreal landscape when thick fog covers the city. The start of the Dubai Fog Season.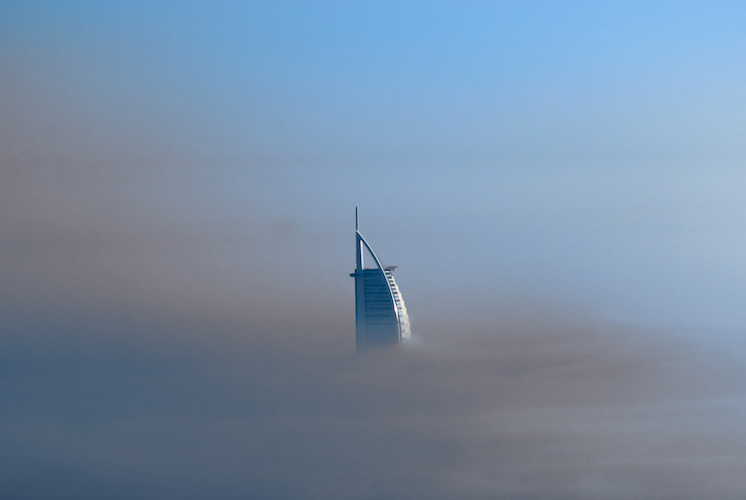 What causes fog in Dubai?
The foggiest days in the UAE begin from mid-December till the End of March. But foggy days can begin as early as September. Weathermen explain this as being caused by "thermal radiation" — usually triggered the cooling of the Arabian Sea overnight which brings air temperatures close to the surface of the water down. Then the air's ability to hold moisture is reduced. This allows condensation to form. The result: Low cloud or fog.
As the UAE transitions from extreme heat to cooler weather, residents brace themselves for thick fog blanket that swirls around from 2 am to 11 am in the morning.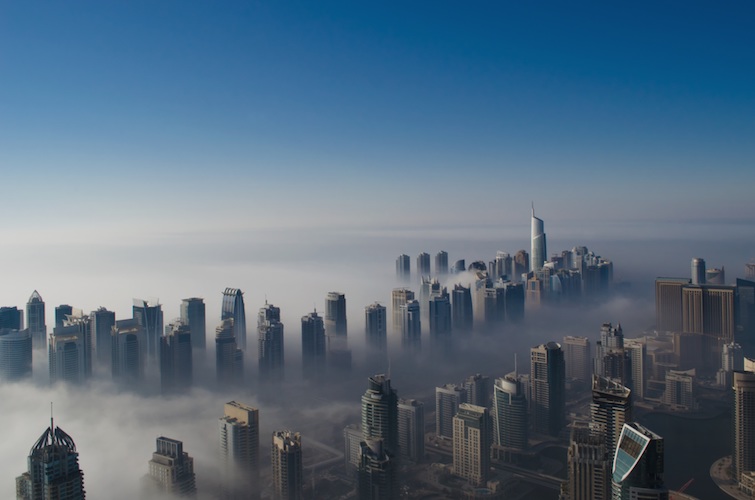 How does the Dubai fog affect the city?
As a result of the fog, some aircrafts can get stuck on the runway, while other inbound flights are left circling, cancelled or forced to land at alternative airports. On the roads, there are many car collisions when the fog is at its heaviest.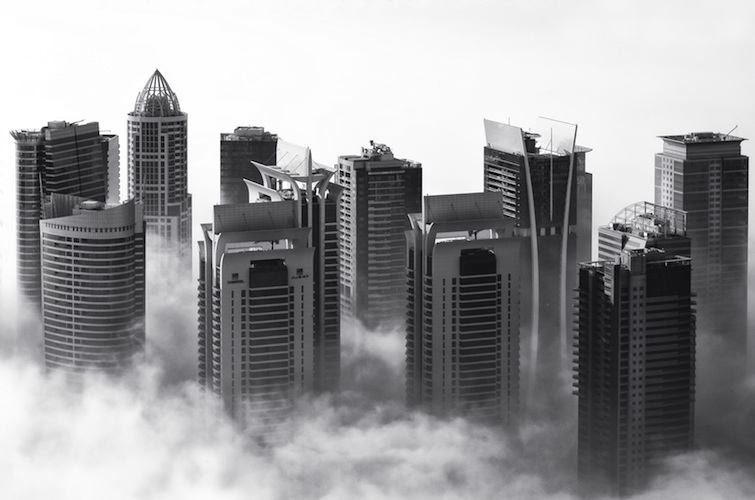 Dubai Fog Season tips:
Shoot on a long exposure mode by using a ND filter to get smooth wavy layers of fog.
Use a tripod for steady shots.
The best way to capture the fog is to go above 75 floors if possible (you always need a permission).
Focus your lens manually as the auto focus function will generally not work in fog.
Set your camera to RAW so you can adjust white balance during processing.
Increase your exposure compensation + 1 EV (exposure value, increase exposure 1 F-stop or shutter speed).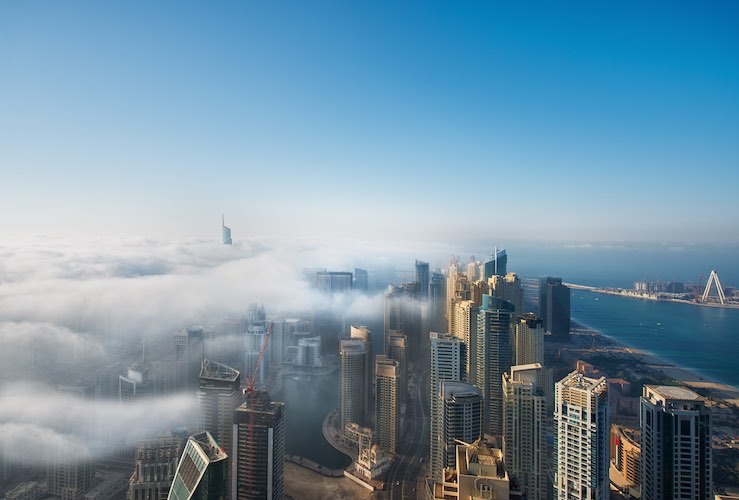 Stay inspired.
Yours Sandra Sachsenhauser