Architecture of the New Museum Nuremberg (Neues Museum Nürnberg)
Nuremberg is the second largest city in Bavaria with over half a million population. What one might easily forget when taking a stroll through the picturesque old town with the impressive castle building up the scenery, the cityscape of Nuremberg in front of the visitors' eyes.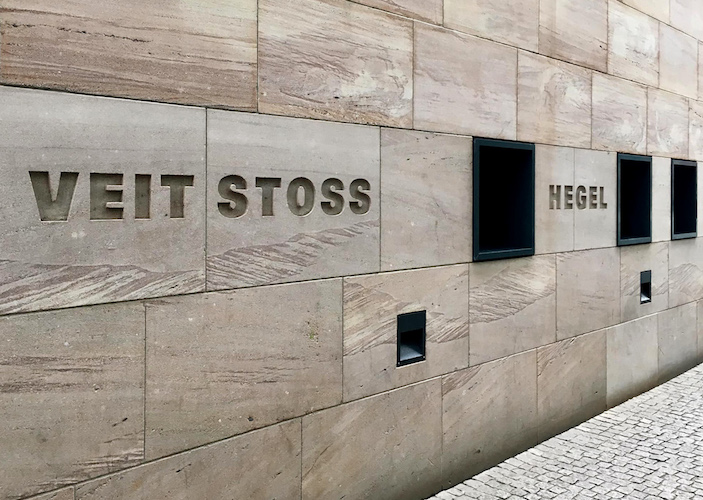 New Museum Nuremberg
A special place for photographers looking for a modern object is associated with a visit to a very special museum of the 21st century, a location of inspiration and education.
Completed after a three-year construction period in October 1999, with an exhibition area of ​​over 3,000 m², is one of the museums of the Free State of Bavaria and shows art and design from the 1950s to the present day.
Breath-taking architecture for every photographer
Great art needs a worthy setting, which was achieved by the Berlin architect Volker Staab, born in Heidelberg in 1957, with his impressive design for this museum. He emerged as the clear winner during the competition when the tender was rolled out to determine a design consultant and architect for this prestigious project.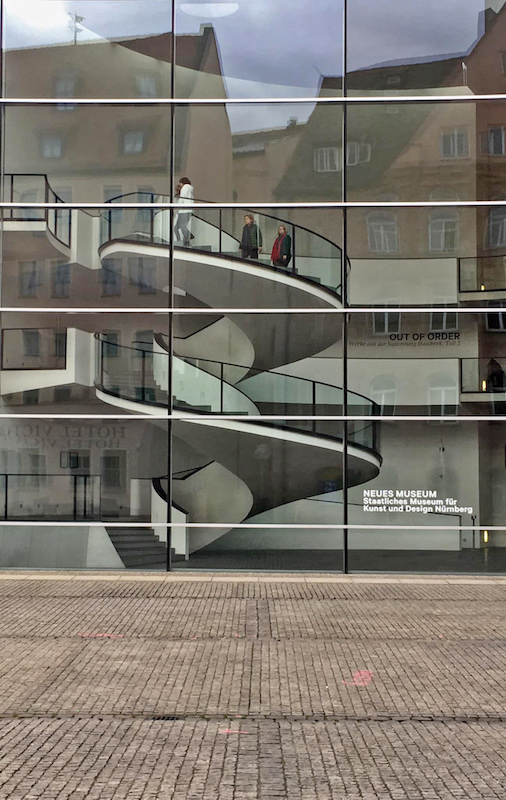 Successful combination of old and new
Volker Staab managed to combine modern museum architecture and medieval city walls very ingeniously. In conjunction with the adjacent old buildings, he created an impressive 'big picture' which harmonizes the medieval structures and modern design .
Flowing glass facade
The 100-meter-long, gently curved glass facade, which blurs the boundaries between the outer and the inner architectural design is an invitation for every photographer to experiment for creative shoots. Fascinating reflections, the view inside and outside of the building is offering through the glass facade countless possibilities to play with the camera.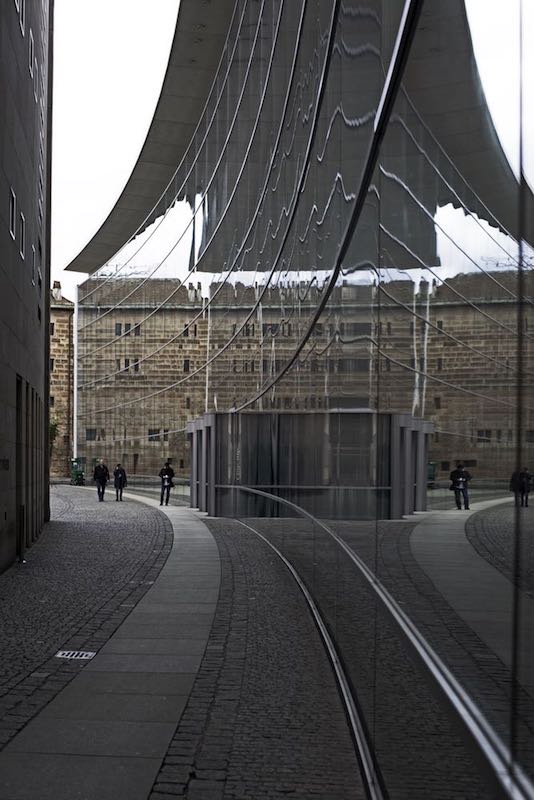 Striking spiral staircase
A distinctive trademark between the different exhibition levels is the black and white spiral staircase of the New Museum. The heartbeat of every architecture photographer will be elevated in combination of the light beams and shadows caused by the light breaking via the top of the building and the glass facade. The sharp, clear lines and the black and white design of the staircase is offering countless motives.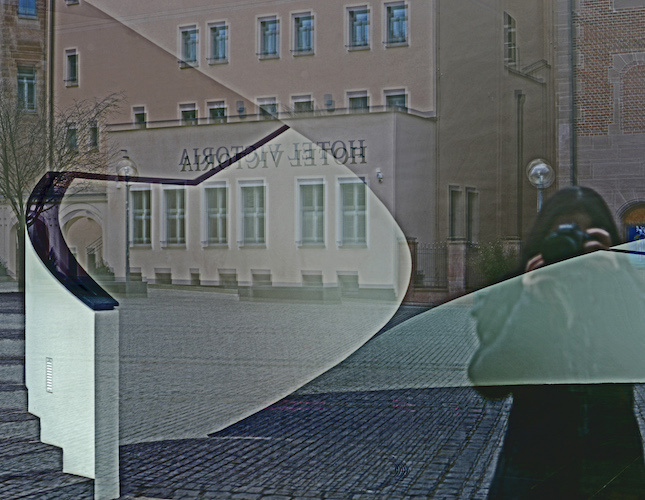 Summary
As a photographer, in my opinion, it is exciting when visitors 'are integrated' into the architectural concept of a museums' straight geometric lines and the open insight achieved by the transparency of the glass facade. This enables a mutual dynamic, where the people inside the building 'breathing life' into the architecture when using the spiral staircase, and on the outside the 'mirroring reflections of the people' passing by the glass facade.
Stay fascinated.
Yours Sandra Sachsenhauser